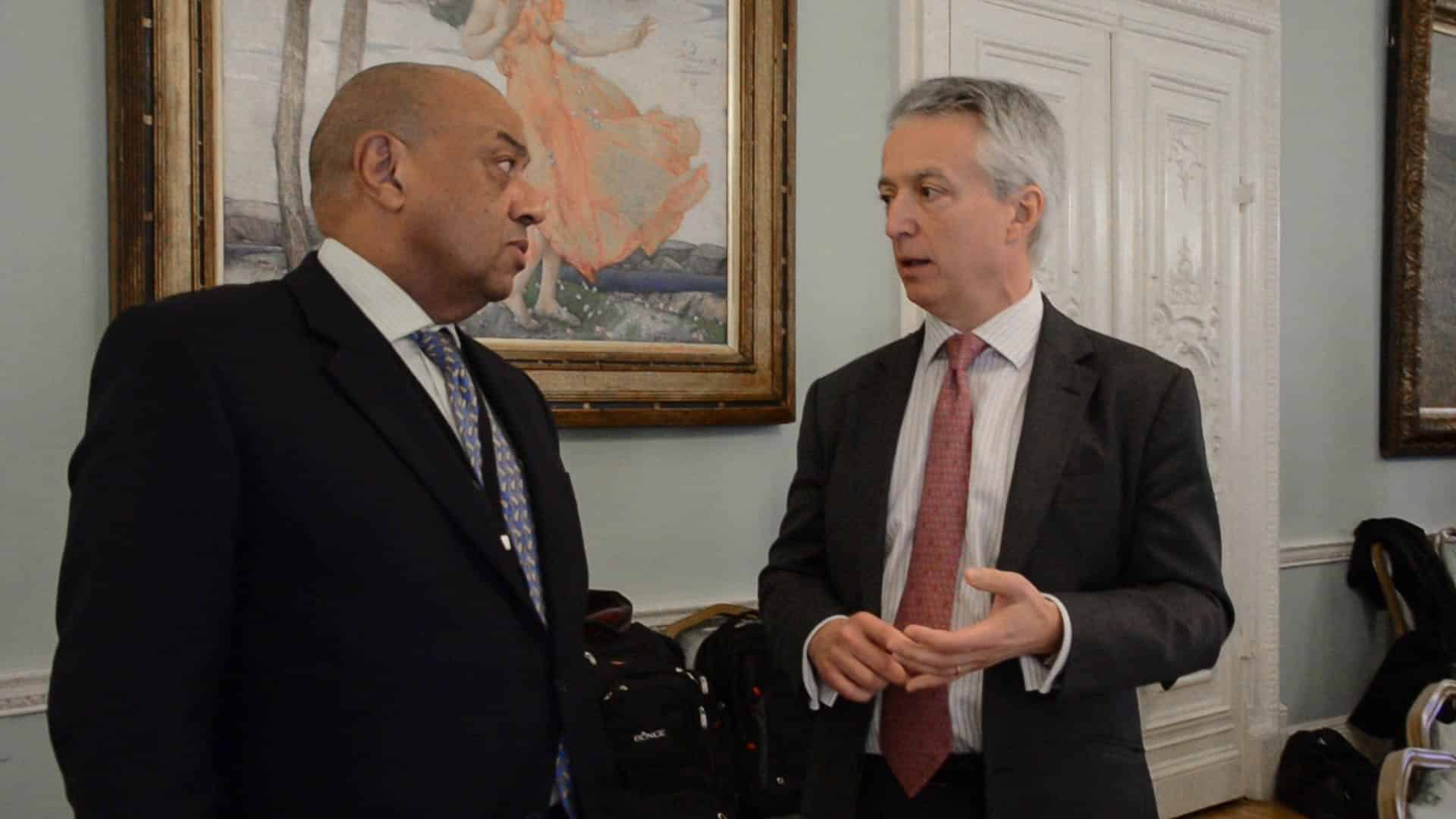 Planet Earth Institute meeting hears about EAIF's energy infrastructure track record
In late October 2017, EAIF's Executive Director, Emilio Cattaneo and Roland Janssens, a director at EAIF's fund manager, Investec Asset Management, participated at an Africa Breakfast Club meeting in London, organised by the Planet Earth Institute (PEI).
During an open forum session, moderated by PEI's chair, Lord (Paul) Boateng* (pictured above with Emilio Cattaneo), EAIF's representatives explained the Fund's role in supporting energy developments in many African countries, its backing for conventional generation technologies and its emergence as a leading provider of debt finance to renewable energy projects.
"We outlined EAIF's strengths and experience and our appetite for overcoming barriers and finding ways to make things happen. Our strong focus on fragile states, was of notable interests to attendees," says Mr Cattaneo.
The Planet Earth Institute (PEI) is an NGO and charity working to support the growth of African-led science and technology. Among its partners is the World Bank, African, Indian and UK universities, the UK's British Council, UN agencies, global brands in publishing and IT and a variety of other private and public sector organisations.
Other guests at the event were senior figures from African embassies and High Commissions in London, private sector banks, other businesses with an interest in Africa and representatives of academic institutions.
*Lord Boateng is a former British Ambassador to South Africa. Prior to that he served as a Member of Parliament and was Chief Secretary to the Treasury in Tony Blair's Cabinet, from 2002 to 2005.