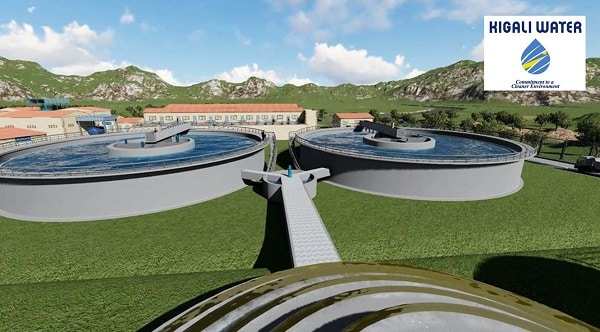 Clean, safe, reliable water for up to 500,000 Rwandans
The announcement in 2017 of the project financing of Kigali Water Limited (KWL) was hailed as a landmark moment in Rwanda's social and economic development. The country aims to bring clean, fresh, safe water to all of its 12.4 million people over the next few years.

KWL is one of the first Bulk Surface Water Supply projects in sub-Saharan Africa using a public/private partnership (PPP) model. It is also one of the few sub-Saharan Africa water infrastructure projects being done on a Build, Operate and Transfer (BOT) basis. Around 500,000 people in Kigali will benefit from the 40 million litres of water the plant will supply every day.
EAIF was the Mandated Lead Arranger of the financing. It has provided US$19 million of Senior Debt and $2.6 million of Junior Debt to Kigali Water Limited (KWL) a fully owned subsidiary of Metito. Two other PIDG companies, DevCo and the Technical Assistance Facility, also played key roles in the project financing.
Speaking on behalf of Metito, Mutaz Ghandour, Metito Chairman and CEO, says,
"The Kigali Bulk Water Supply PPP project puts Rwanda on the map for the international investor community and marks a historic moment for the country.  Together, today, we are setting a precedent not only for Rwanda, but for the whole of Sub-Saharan Africa, and surely for Metito. Once complete, this will become an exemplar project for public private partnerships in the region – there is no doubt.
"We are honoured to be working on this project with the Government of Rwanda and delighted to have had the support from EAIF, a first-class professional lender."