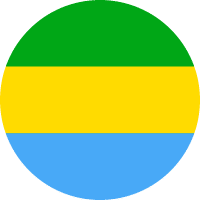 EAIF arranged €305 million debt finance package for new port development in Gabon
EAIF and the African Development Bank (AfDB) were the mandated lead arrangers of the €305 million debt finance package for a new port development by Gabon Special Economic Zone Ports (GSEZ Ports) at Owendo, Gabon. Announced in August 2019, the package includes a €40 million EAIF loan over 15 years. Expanding Gabon's port capacity at Owendo and developing the Special Economic Zone (SEZ) are key elements in the country's drive to diversify its economy, reduce logistics costs for Gabon businesses and expand the non-oil sectors. GSEZ is also the developer of the Gabon Special Enterprise Zone and allied facilities that to date has attracted 123 businesses from 18 countries.
Supporting the development of SEZs is a strategic priority for PIDG. SEZs have the benefit of reliable infrastructure and services, often attract clusters of companies in sectoral supply chains and stimulate local and foreign direct investment. SEZs help improve employment growth and economic sustainability. PIDG says that SEZs are ideal for a blended finance approach, where public and private capital can mobilise long term capital for investment infrastructure that meets the needs of growing businesses.
Speaking when the debt finance package was announced, Théophile Ogandaga,  Deputy General Director at GSEZ said;
"The Emerging Africa Infrastructure Fund immediately saw the strategic economic development potential for Gabon of our new port. GSEZ Ports has benefitted from the expertise, experience and skill of EAIF and from the PIDG focus on special enterprise zones."