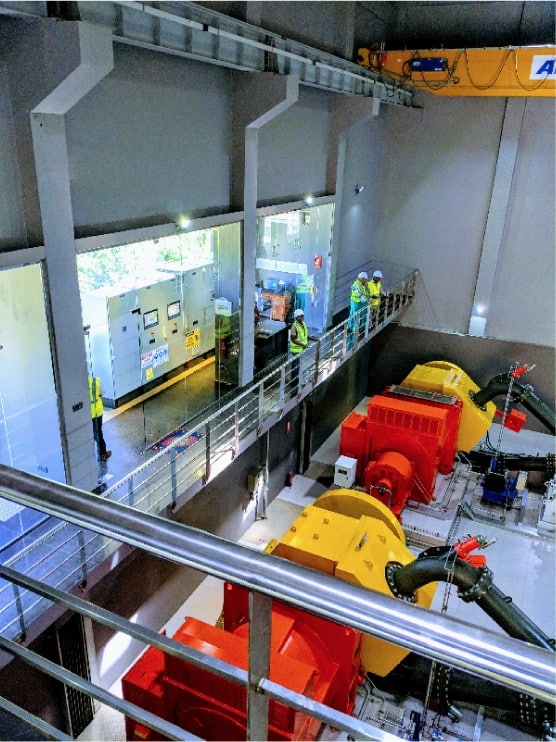 Lubilia Kawembe Hydro
The 5.4 MW Lubilia Kawembe Hydro (LKH) electricity generating station in Uganda was commissioned in June 2018. It sends clean, renewable power to Uganda's national grid. An estimated 256,000 people will benefit from the station's output.
Uganda has one of the world's lowest levels of electrification. Located in the Rwenzori Mountains in the west of the country, Lubilia Kawembe Hydro is one of 9 hydro and solar clean energy projects EAIF has helped finance in Uganda (as at June 2018). The new plants will contribute to strengthening business confidence, encouraging new business creation and stimulating expansion by existing enterprises.
The project has been developed and is owned and run by LKH, a Ugandan company. It is majority-owned by DI Frontier Market Energy & Carbon Fund, a Danish private equity fund developing a portfolio of renewable energy independent power producers in Eastern Africa. At Lubilia Kawembe Hydro, FMO, the Dutch development bank, acted as Mandated Lead Arranger of the US$10.2m senior loan facility, of which 50% was syndicated to EAIF.
LKH was developed under the GET FiT facility, which is a dedicated support scheme for renewable energy projects managed by Germany's KfW Development Bank in partnership with the Government of Uganda through the Electricity Regulatory Agency (ERA). The project is funded by the European Union Infrastructure Trust Fund and is also supported by the Governments of the UK, Germany and Norway.