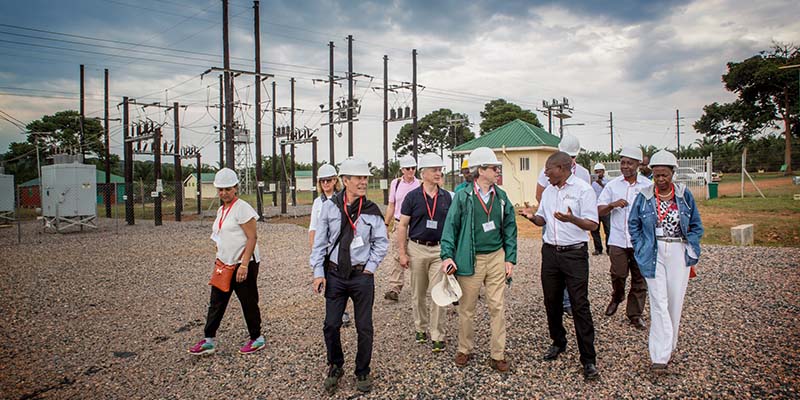 What we do
The Emerging Africa Infrastructure Fund (EAIF) provides long-term debt on commercial terms to private sector companies building or expanding infrastructure in Africa.
Infrastructure is essential for economic development. Ports, airports and roads that move people, produce and manufactured goods. Telecommunications to tap the commercial opportunities and social benefits of the digital world. Clean water combatting disease and creating healthier societies. Electricity to power progress.
Infrastructure helps unlock human and commercial potential, making economies more efficient and competitive and more attractive to local and inward investors. Jobs are created. Families have better lives. Public services are more productive.
Millions of lives have been improved by EAIF and its partners. In many countries, social and political stability has been enhanced.
EAIF often invests in projects in fragile states that are recovering from disease, armed conflict or natural disaster. Mainstream financial institutions often don't lend in such high risk places. EAIF takes a different view. It backs well-managed and skilled businesses that see commercial logic in rebuilding shattered countries. These are businesses that bring not only infrastructure, jobs and money, but send a signal to the world that a country is getting back on its feet.
EAIF helps build confidence that a project will be financed and built. The Fund works to overcome barriers and build momentum, so that projects come to fruition.
Undertaking the financing of infrastructure projects across sub-Saharan Africa and in fragile states takes a special range of skills, experience and expertise. EAIF has chosen Ninety One to manage the Fund. Ninety One is one of the largest third-party investors in credit, private equity, public equity and sovereign debt across the African continent.