Our board and executive
The board of the Emerging Africa Infrastructure Fund is responsible for ensuring that the Fund operates in accordance with its constitution and that its policies and behaviours meet the high standards expected of a leading international financial services business with an economic development remit. It also provides consistency and alignment with the objectives and mission of PIDG Ltd.
The Executive Director works with the board, Investec Asset Management, PIDG Ltd and other key organisations to steer the strategic direction set by the board and maximise the potential of the Fund.
The Board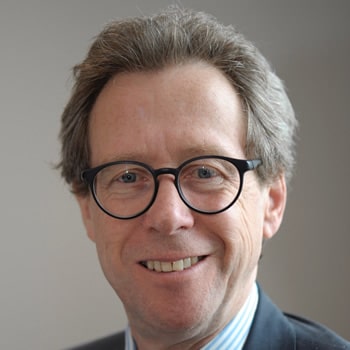 Patrick Crawford
Chair
Patrick Crawford is the Chief Executive and a Board Executive Director of The Charity Bank Limited, a social purpose bank which lends to charities and social enterprises in the UK. He began his career in finance in the City of London over 40 years ago and has a wealth of experience in project, export and trade finance.
When the Emerging Africa Infrastructure Fund was established in 2002, Patrick lead the fund management team for two years. For the following eight years he was chief executive of the UK's Export Credit Agency. His career has brought him extensive involvement with credit risk and liability management and the key aspects of international project financing.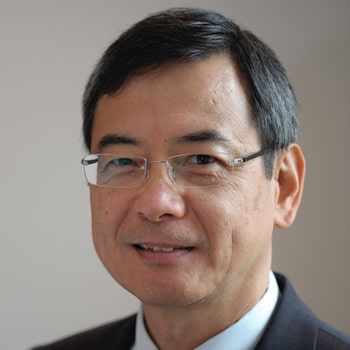 Cyril Wong
Non-Executive Director
Cyril is a Chartered Accountant with a first class honours degree in physics from the University of Manchester. He worked first in London with KPMG before returning to his native Mauritius where he developed a career with large global corporations and in banking.
He held senior management roles in Barclays Bank Mauritius as Finance Director, Chief Compliance and Risk Officer and finally as Executive Vice Chairman. He is currently a non-executive director of the bank and chairman of its audit committee. Cyril is also a non-executive director in a number of other companies.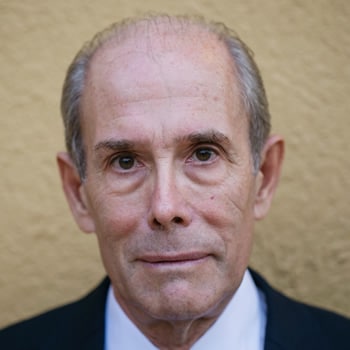 Patrice Maveyraud
Non-Executive Director
Patrice Maveyraud joined EAIF's board in September 2017. He is an international banker who has held senior positions with leading banks in Africa, the Middle East, Asia, North and Central America. Born and educated in France, he now lives permanently in Africa.
Patrice brings to EAIF broad and deep corporate finance experience, most notably in infrastructure project finance, syndicated lending, funds management, loans restructuring, operational risk, financial services supervision and treasury. In addition to his hands-on career in business and finance he held academic post at two leading schools.
His teaching and research work included a number of years as Professor of Finance at the European Business School and a lectureship at Université Paris-Dauphine He is a Non-Executive Director of EAIF's sister company, GuarantCo and was a member of the Mauritius Financial Reporting Panel.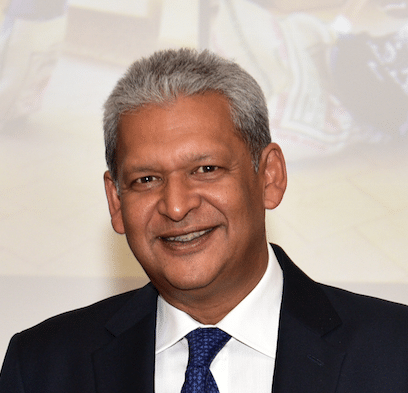 Kamal Taposeea
Non-Executive Director
Kamal Taposeea has over 30 years professional experience in a broad range of sectors, including  law, financial services, financial regulation, airlines, tourism, energy and steel. He is also  a Non-Executive Director of GuarantCo, another member company of the Private Infrastructure Development Group. Before entering banking in 1985 with J P Morgan, he trained as a barrister at the Inner Temple, London. He is a member of the Mauritius Bar.
Kamal's previous appointments saw him serve as a member of the Monetary Policy Committee of the Bank of Mauritius; non-­‐executive Chairman of Air Mauritius; General Manager (Investment Banking Group) of Al Rajhi Bank in Saudi Arabia; Regional Managing Director at Standard Bank Mauritius; Managing Director at Barclays Bank PLC Mauritius and Commercial Director of Cedel Bank.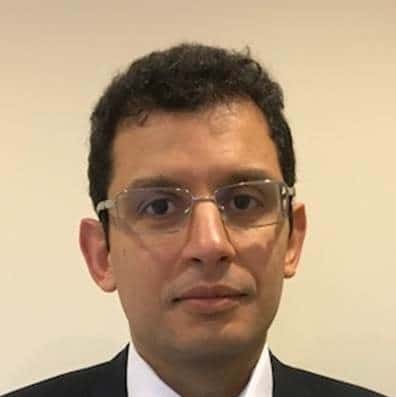 Layth Al-Falaki
Non-Executive Director
Layth Al-Falaki was appointed to the EAIF board in 2018, shortly after joining PIDG as Chief Risk Officer (CRO). Previously he was CRO at ICICI Bank UK, the European hub of India's largest private sector bank. His ICICI responsibilities included credit, operational, market and liquidity risk as well as regulatory frameworks. Prior to this he was the CRO at the British Arab Commercial Bank, formerly part of the HSBC group.
Layth has had a 23 year career in banking and has in-depth experience of dealing in emerging markets. His experience includes trade services, operations, audit, marketing, correspondent banking and compliance. He has a bachelor's degree in statistics and management science and a master's degree in operational research from the London School of Economics and Political Science.
---
Executive director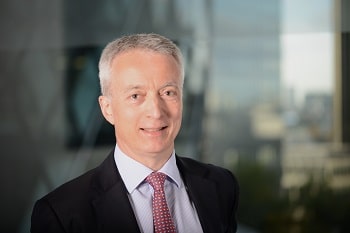 Emilio Cattaneo
Executive Director
Emilio Cattaneo was the first person to be appointed to a permanent senior management role at EAIF.
Emilio leads the Fund's growth drive to build on its success in its traditional markets and broaden its portfolio across the infrastructure spectrum and across the region. He is the principal spokesperson for EAIF and an ambassador for the Fund. A significant amount of his focus is on strategic and new business development activities and strengthening the Fund's position as a successful model of public/private partnership in the economic development of sub-Saharan Africa.
Emilio's core primary responsibilities at EAIF include implementing the growth strategy, securing deeper penetration of the sectors EAIF lends to, providing strategic advice to the board and strengthening and widening relations with donor governments, banks, advisers and key audiences in Africa and Europe. Other duties include the supervision of EAIF's sub-contracted fund manager and other third party suppliers, plus matters of compliance, governance and business efficiency.  Emilio is the main interface between EAIF and the PIDG.
Emilio has over 30 years of corporate finance, asset management and advisory experience across several markets, including Africa, Latin America, India and Southern Europe. He spent close to 20 years with HSBC in the UK and abroad.  Subsequently he worked in a number of smaller firms, including an advisory M&A boutique that he founded and ran for 7 years and in a commodity brokerage firm focused on emerging markets, including Africa.
He joined EAIF in summer 2015. Previously, he was Director, Asset Management, at Climate Change Capital, a London-based fund manager, where he was closely involved in the development of an African private equity agri-business and renewable energy fund.
A graduate of the University of Oxford, he read biochemistry (with economics) at Hertford College.  In addition to English and Italian, Mr Cattaneo speaks Portuguese, French and Spanish