Who we are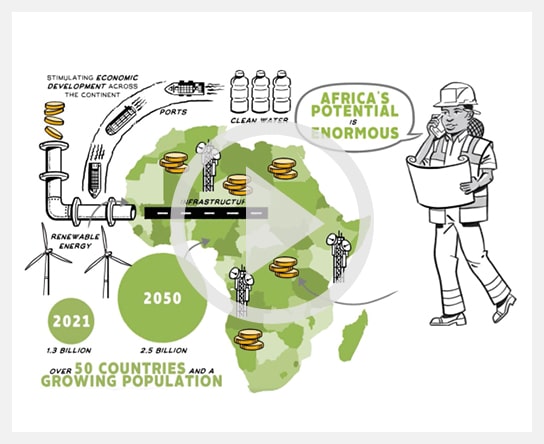 View the French version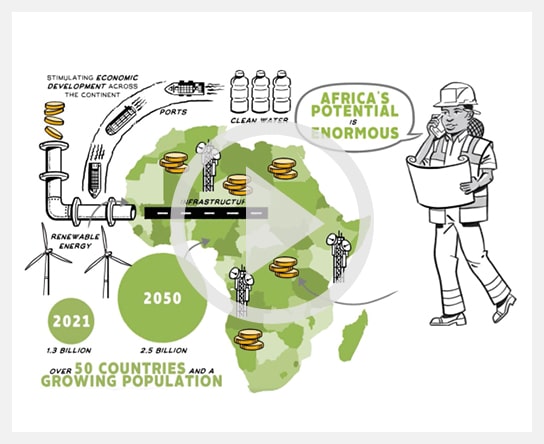 The Emerging Africa Infrastructure Fund (EAIF) is a public private partnership.  It mobilises capital from public and private sources to lend to businesses creating, improving or expanding infrastructure in sub-Saharan Africa. We provide long-term debt on commercial terms to infrastructure projects in Africa, particularly in fragile states where conventional lenders are often averse to the risks involved. The Fund lends to infrastructure projects mainly owned, managed and operated by private sector businesses.
The Fund engages with businesses with skilled management teams committed to high standards of corporate behaviour. All the projects we support must have clear potential to improve economies and help reduce poverty.
We operate in 48 countries. Project promoters can be wholly owned in Africa, joint ventures with other African or non-African businesses, or international businesses expanding in Africa or entering African markets for the first time.
We are able to lend between US$ 10 million to US$ 50 million, typically over 15 years, with a possibility on a case by case basis to lend up to 20 years. The Fund is also able to lend in EUROS.
Because the Fund's equity comes from four wholly supportive governments with successful and stable economies, it has historically enjoyed the confidence of other private and public sector lending institutions. In addition, the Fund is managed on a day-to-day basis by professional private sector fund managers. The fund managers bring deep knowledge of financial markets, of the sectors EAIF is focussed on and of the economies and business cultures of the many countries EAIF operates in.
EAIF is managed and advised by Ninety One.