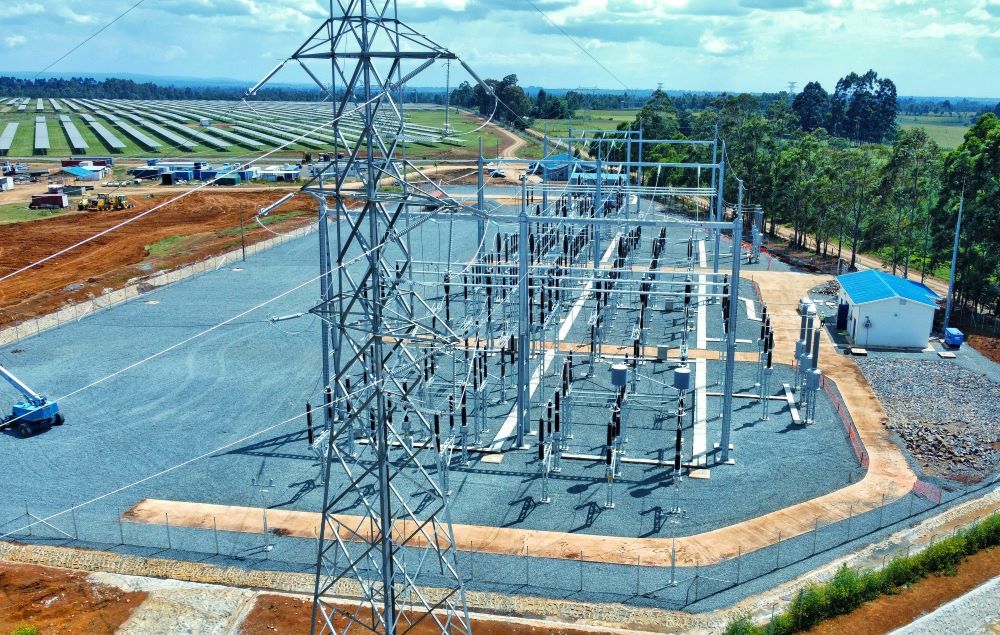 40 MW Kesses solar facility becomes operational in Kenya
Private Infrastructure Development Group (PIDG) company, the Emerging Africa Infrastructure Fund (EAIF), the Standard Bank Group acting through Standard Bank of South Africa Limited, Stanbic Bank Kenya and their project partner, Alten Kenya Solarfarms (Alten), today announced that the 40 MW Kesses solar photovoltaic plant in Kenya is now operational.
The facility is providing thousands of people with a clean, renewable power source, contributing to the achievement of SDG 7 (Affordable and Clean Energy) – creating up to 400 construction jobs, with a further 15 permanent positions for local employees during operations.
Kesses is a significant milestone for EAIF, which has now supported green electricity generation in nine African countries. The Fund is approaching 1000 MW renewable generation capacity across its portfolio. Expanding investment in clean, affordable power solutions is an important part of PIDG's strategy, as the Group aims to increase supply in Africa's most underserved regions with an increasing focus on renewables and off-grid technologies.
The US$87 million solar plant is located near Eldoret, which has the largest population concentration in Kenya's Rift Valley Province. The town is a centre for local government, higher education, business and financial services, textile manufacturing, agribusiness, and sports tourism. By supplying clean, renewable power to Eldoret and the surrounding communities, Kesses is driving a significant boost in productivity for the local economy. 100% of the electricity output is being delivered to the national grid through a 20-year take-or-pay Power Purchase Agreement between Alten and Kenya Power and Lighting Company, the national energy utility.
Sine Zulu, Investment Specialist, from Ninety One, fund manager of the Emerging Africa Infrastructure Fund, commented: "We are thrilled to see Kesses in action, further cementing Kenya's status as a global renewable energy leader. Africa leads the world in solar energy potential, and more projects of this type are needed to ensure we meet the continent's growing demand for energy without compromising GHG emissions. Kenya is the ninth African country where EAIF has supported renewable energy projects, underlining the Fund's status as a lender of choice for renewable energy companies investing in Africa."
Sherrill Byrne, Executive Energy and Infrastructure Finance from Standard Bank, said: "Standard Bank is committed to driving renewable energy growth across the African continent aligned to our sustainability goals and commitments. Standard Bank is one of the leading lenders to the Kenyan IPP sector and we were delighted to partner with EAIF in bringing the Kesses solar project to operation. Alten is a long-term client of Standard Bank having supported them in Namibia as well."
Jorge Hernández Moro, Head of Asset Management at Alten, commented: "Kenya is a global leader in renewable energy generation, with over 80% of electricity coming from renewable sources. Projects such as Kesses will push the country towards achieving 100% clean energy generation by 2030, helping sustain Kenya's economic progress and accelerate recovery from pandemic-induced losses, global supply chain disruption and rising inflation. This contributes to a more sustainable and inclusive future for the region."