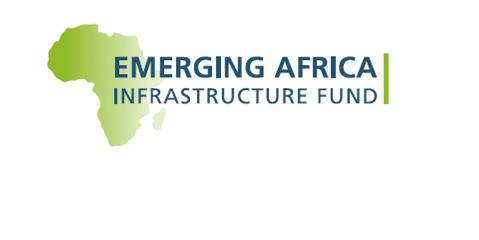 EAIF closed 2019 with eight transactions strengthening economic development in 7 African countries


The Emerging Africa Infrastructure Fund (EAIF) saw its loan portfolio grow by 16% in 2019. It expects its portfolio value to reach and exceed the US$1 billion barrier during 2020. In 2019 it made US$242 million of new loan commitments in projects in Gabon, Ghana, Guinea, Côte d'Ivoire, Kenya, Mozambique and Uganda. Eight projects were signed. Six have since reached financial close. EAIF supported efficient, low carbon technology infrastructure projects in renewable and conventional energy and in port, rail and affordable housing developments. The Fund estimates that over 370 new direct permanent jobs will result from the projects it has backed with 7,500 people employed in building the infrastructure.
US$242 million invested
8 projects backed in 4 sectors in 7 African countries
65MW of renewable energy for Kenya, Uganda and Tanzania
EAIF LCY anchor investor in its first affordable housing transaction
Loan portfolio up 16% ̶  heading to exceed US$1bn in 2020
EAIF is managed by Investec Asset Management (shortly to change its name to Ninety One). Martijn Proos, director at Investec's EAIF team, says,
"2019 was a notable year for EAIF. We saw the Fund grow significantly and we expect to exceed US$1 billion in commitments during 2020. We successfully entered the affordable housing sector and grew our presence in the renewable energy sector. Many new full time jobs will result from our support, particularly in port and rail projects, and thousands more will secure work in construction. All our investments contribute to greater economic resilience and positive impacts on communities."
During 2019 EAIF, which is part of the Private Infrastructure Development Group (PIDG), had affordable housing added to the range of sectors it can operate in. It concluded its first transaction in October 2019 when it invested KES 1.3 billion (US$12.7 million) to finance the construction of up to 6 green-certified student properties in Nairobi developed by Acorn Holdings Ltd, creating clean, safe and affordable accommodation for 5,000 students. EAIF anchored the issue as the largest single investor in a note issue in Kenya that raised a total of KES4.3 billion. It was the Fund's first transaction denominated in local currency, so an important milestone for EAIF.
With a US$26.8 loan, EAIF helped enable the financing of the 14MW Kikagati hydro power station now under construction on the border between Uganda and Tanzania. When operational, the energy generated will be supplied equally to both countries. Kikagati is  EAIF's first cross-border renewable energy investment and the tenth renewable energy development EAIF has backed in Uganda. representing a total investment of US$126 million and delivering138MW of renewable generating capacity.
One of the most strategically important economic development projects of recent times in Gabon is the Gabon Special Economic Zone Port (GSEZP). EAIF was the sole mandated lead arranger of a €305 million debt package financing the expansion of port facilities, making GSEZP more competitive for exporters and shippers. The allied Enterprise Zone adjacent to the port has already attracted 123 businesses from 18 countries.
EAIF's first project in Guinea saw it commit US$40 million of a US$750 million debt package raised by the Guinea Alumina Corporation (GAC). The project is forecast to add up to 3% to Guinea's GDP. The majority of the capital is being deployed to build port and marine facilities, upgrade and extend an existing railway and provide associated infrastructure. GAC is a global supplier of bauxite. Its new site in Guinea will see over 1,000 new permanent jobs created.
Other projects backed by EAIF in 2019 are Kenmare Resources in Mozambique with a US$30 million loan, the Azito 4 CCGT power station in Côte d'Ivoire (US$31 million) and the Early Power CCGT (US$50 million). In total, EAIF will have contributed to 458MW of cost efficient CCGT capacity being added to African energy networks. The eighth project, a 40MW solar energy plant will be announced shortly.
About EAIF
The Emerging Africa Infrastructure Fund provides a variety of debt products to infrastructure projects promoted mainly by private sector businesses in sub-Saharan Africa. It is part of PIDG. EAIF was established and substantially funded by the governments of the United Kingdom, The Netherlands, Switzerland, and Sweden. It raises its debt capital from public and private sources, including Allianz, the global insurance and financial services company; Standard Chartered Bank; the African Development Bank; the German development finance institution, KFW,and FMO, the Dutch development bank. The Fund helps create the infrastructure framework that is essential to sustained economic stability, business confidence, job creation and poverty reduction.  It has to date supported nearly 80 infrastructure projects across nine sectors in over 21 African countries. EAIF is managed by Investec Asset Management.
About PIDG
The Private Infrastructure Development Group (PIDG) is an innovative infrastructure development and finance organisation which encourages and mobilises private investment in pioneering infrastructure in the frontier markets of sub-Saharan Africa and south and south-east Asia to promote economic development and combat poverty. PIDG delivers its ambition in line with its values of opportunity, accountability, safety, integrity and impact. Since 2002, PIDG has supported 183 infrastructure projects to financial close and provided 243 million people with access to new or improved infrastructure. PIDG is funded by six governments (the UK, the Netherlands, Switzerland, Australia, Sweden, Germany) and the IFC.
About Investec Asset Management
Investec Asset Management is an independently managed subsidiary of Investec Group. Investec Asset Management is a specialist investment manager, providing a premier range of products to institutional and individual investors. Established in 1991, the firm has been built from start-up into an international business managing  over  US$133bn* on behalf of third-party clients. The business has grown largely organically from domestic roots in Southern Africa to a position where it serves a growing international client base from the Americas, the UK and Continental Europe, Asia, the Middle East, Australia and Africa. The firm seeks to create a profitable partnership between clients, shareholders and employees, and to exceed expectations for both client service and performance.
*As at end December 2018