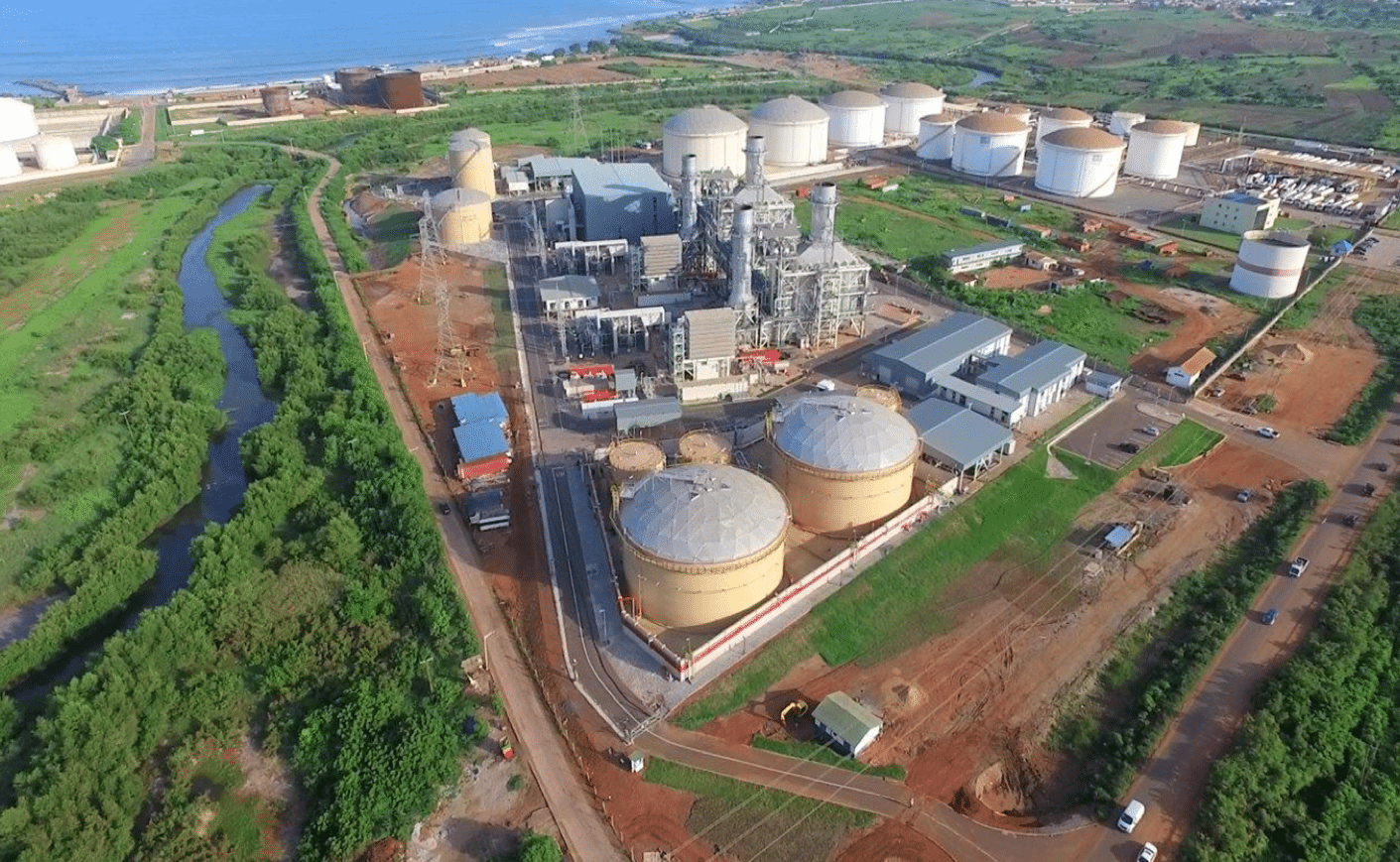 EAIF Executive Director visits Ghana with United Kingdom development finance delegation
The Emerging Africa Infrastructure Fund's Executive Director, Emilio Cattaneo, was a member of a high-level British delegation that visited Ghana at the beginning of October. Parliamentary Under Secretary of State at the Department for International Development (DFID), Baroness Sugg, and Conservative Member of Parliament, Adam Afriyie were accompanied by senior officials from DFID. A senior executive from CDC, the UK's development finance institution, was also a member of the party.
PIDG-supported energy infrastructure projects core feature of visit
London UK-Africa Investment Summit 2020 meeting anticipated
During the visit, Mr Cattaneo was invited to attend a session of the UK Ghana Business Council, hosted by Ghana's Vice-President Bawumia. Baroness Sugg led the talks from the UK side, focussed on strengthening trade and business ties between the two countries and on the UK Africa Investment Summit to be held in London in January 2020. In 2018, trade between African nations and the UK  was worth over £33 billion a year, with around 2000 British companies operating in Africa.
During the visit, Mr Cattaneo and DFID members of the delegation visited two large-scale infrastructure projects that the Emerging Africa Infrastructure Fund and other PIDG companies have invested in.
Cenpower and Quantum Terminals
Cenpower, located in the Tema industrial zone close to Ghana's capital of Accra, is a  350MW  Combined Cycle Gas Turbine power station. Recently completed, it is expected to supply around 13% of Ghana's current electricity demand capacity when fully operational. It will also serve as a low-cost high efficiency and reliable supply addition given its ability to operate on multiple fuels (natural gas, light crude oil and distillate).  It will also help reduce the country's dependency on hydro, which can be subject to fluctuations in reliability when low rainfall affects electricity production. In the early stages of attracting finance for the Cenpower project, two PIDG companies played important roles in moving the development to be a bankable commercial project.  InfraCo Africa invested US$11m , alongside US$805,000 from PIDG's Technical Assistance Facility, both inputs giving other investors additional confidence in the project.
Natural gas from Ghana's own offshore gas industry is growing in importance as a fuel to help meet the increasing demand for energy to help sustain growth in the economy. A core component of the natural gas strategy is Quantum Terminals, a Liquified Petroleum Gas (LPG) storage facility now nearing completion at Tema.   LPG has substantially lower CO² emissions per kilowatt hour than oil, coal and biomass. EAIF has loaned US$10 million to the Quantum Terminals development. Another PIDG company, GuarantCo, provided a guarantee for a US$10m corporate local currency bond, which was the first Ghanaian corporate bond issue to be listed on the London market.
"It was stimulating and very rewarding to see at first hand the Cenpower and Quantum Terminals projects and be reminded of the size, technical complexity and economic importance of these projects. Both will help Ghana build its economy over many years and greatly improve the lives of large numbers of Ghana's citizens," says Mr Cattaneo.
Officials
Mr Nick Dyer, the Director General for Economic Development at DFID led the officials on the delegation. He was accompanied by Mr Philip Smith, DFID's Country Director for Ghana, Carine Escoffer Robarts, the Deputy Director, Rubbina Karruna, DIFD's Regional Cities and Infrastructure Adviser for West Africa and Francesca Ward of the Economic Development and International Directorate at DFID. CDC was represented by Investment Director, Nicolas Pitiot.
*Picture copyright Cenpower, Ghana.