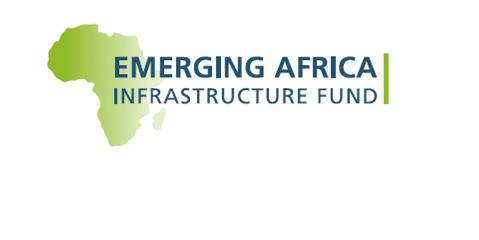 EAIF lends €28 million to Azito Energie's power plant expansion in Côte D'Ivoire as project reaches financial close
The Emerging Africa Infrastructure Fund (EAIF), a member of the Private Infrastructure Development Group (PIDG), is lending €28 million to a €330 million expansion of the Azito Energie gas-fired power station in Côte D'Ivoire. Known as Azito 4, the additional 253MW capacity being installed at the plant will bring its output up to 710MW, representing 30% of Cote D'Ivoire's installed generating capacity. The plant produces electricity at low-cost, with only local hydro-electric facilities providing cheaper power. Globeleq, the plant owner and operator, announced financial close on 22nd January.
Benefiting up to 4.9 million people
Lowest cost thermal power
Competitive tariff pricing moving region towards OECD norms
This is the second loan EAIF has made to Azito. In 2012, it loaned the company US$30 million towards the construction of the first plant. The new financing, which has a term of 15.5 years, met a funding gap that EAIF was comfortable bridging because of the successful management of the existing plant and its resilient cash flows. In addition, the demand for energy in Côte D'Ivoire, and regionally, continues to grow.
The additional capacity to the power station will produce 2,170 GHh of electricity annually. Using an OECD formula for measuring the impact of new generating capacity, Azito 4 has the potential to provide cheaper and cleaner power to up to 4.9 million people.
Martijn Proos, a Director at EAIF's fund managers, Investec Asset Management, says;
"Azito Energie is a proven business with a management team that has operated a successful plant for a number of years. Expanding Côte D'Ivoire's base load electricity capacity will improve the resilience of the economy, which is of fundamental importance in fragile states. It will help stimulate business activity and improve domestic life. Public services such as health and education will also benefit from the greater availability of power at affordable prices."
Construction of the new plant is expected to take around 30 months. 2,000 people will be employed in building and fitting out. Ten new permanent jobs will be created when the expanded plant is commissioned. All the power produced at the plant is bought by Compagnie Ivoirienne d'Electricité, (CIE) which is a private utility, listed on the Abidjan Stock Exchange and majority owned by Eranove, a leading provider of electricity and drinking water production and public service management in West Africa. CIE supplies the the locally sourced gas to fuel the power plant.
Azito is owned 77% by Globeleq Africa Holding Limited and 23% by Industrial Promotion Service (West Africa).  Globeleq is a leading IPP player in emerging markets that has focused its operations on Africa since 2002. The company operates eight power plants in Africa with total capacity of over 1.2GW across different technologies, with another 2.0GW under development.
In addition to the EAIF, the lending group is;
The International Finance Corporation (IFC) was Mandated Lead Arranger of the debt finance for Azito4, alongside the French development finance institution, Société de Promotion et de Participation Pour la Coopération Economique (PROPARCO), as the European Developmental Financial Institutes lead arranger and Western African Development Bank ("BOAD"), as the Local Tranche arranger.
The other lenders are the African Development Bank (AfDB), OPEC Fund for International Development (OFID), Nederlandse Financierings-Maatschappij voor Ontwikkelingslanden N.V. (FMO), Deutsche Investitions- und Entwicklungsgesellschaft (DEG) and the Belgian Investment Company for Developing Countries (BIO).
BOAD is providing financing in XOF, the local currency, while other banks are financing in EUR. Azito 4 is being financed 80% by debt and 20% by equity.
Alastair Herbertson, a Director at Investec Asset Management, says,
'Projects like this are a demonstration of how investors can produce both financial returns, and generate tangible impact through their investments. The EAIF portfolio, managed by the team at Investec Asset Management, ensures that each project contributes directly, demonstrably and quantifiably to furthering sustainable development across the continent.'
Advisers to the lenders
Legal: Clifford Chance; Technical, Environmental and Social: WSP; Insurance: Indecs; Financial model; BDO.