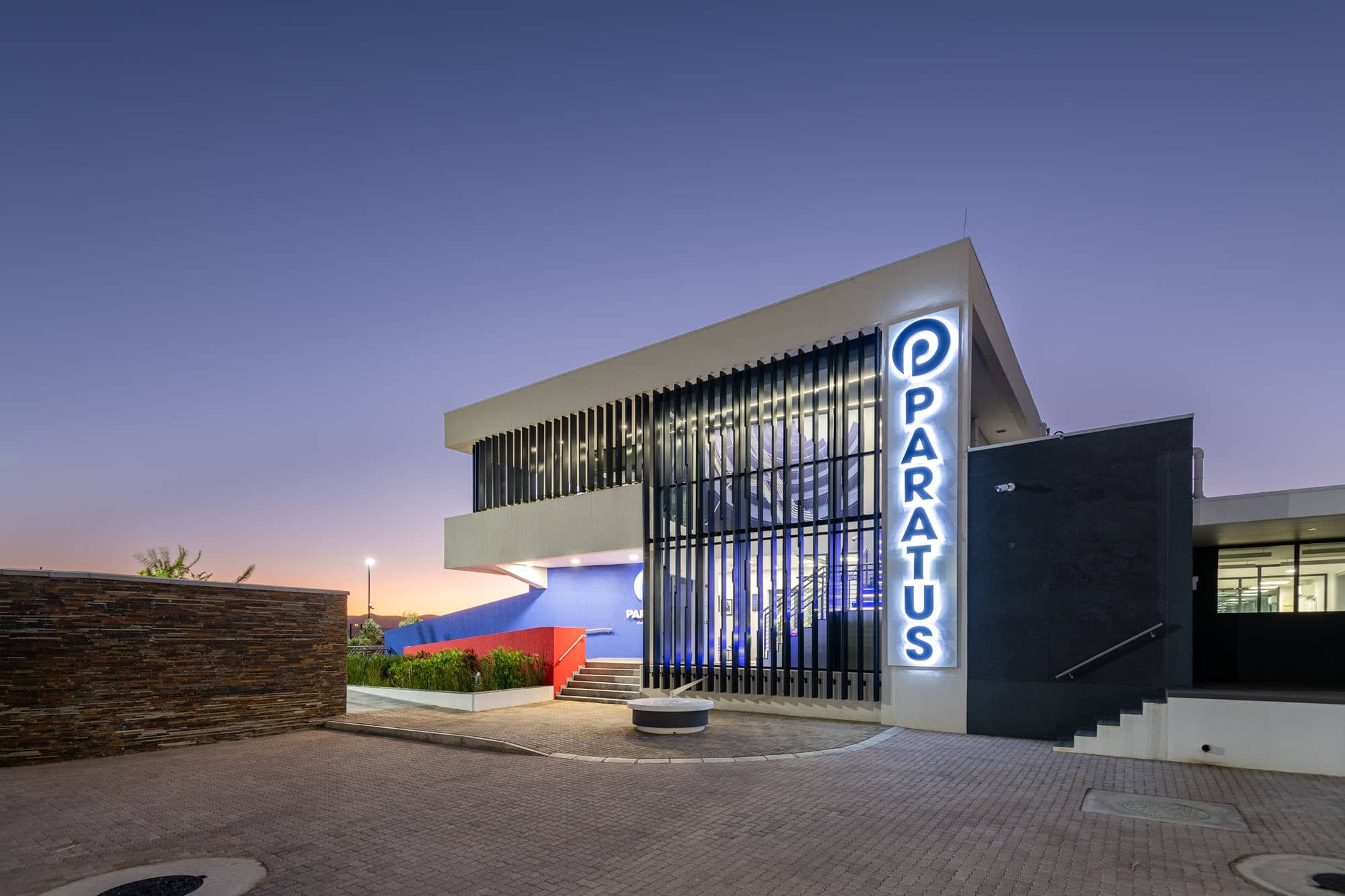 EMERGING AFRICA INFRASTRUCTURE FUND AND NINETY ONE COMMIT US$31 MILLION TO PARATUS GROUP IN BOOST TO CONTINENTAL CONNECTIVITY
Emerging Africa Infrastructure Fund (EAIF), a Private Infrastructure Development Group (PIDG) company, and its fund manager, Ninety One, have committed a US$31 million debt facility to Paratus Group Holdings Limited (Paratus) to finance the expansion of its fibre and data centre business over the next three years.
Ninety One acted as the mandated lead arranger of the transaction, mobilising capital from two of its funds, EAIF and Ninety One Africa Credit Opportunities, to enhance last mile connectivity and introduce more reliable internet services across three sub-regions in Africa, including seven countries: Angola, Botswana, the Democratic Republic of Congo, Mozambique, Namibia, South Africa and Zambia.
Facilitated by Cirrus Capital, acting as financial advisor for Paratus, the transaction contributes to strengthening the continent's core digital infrastructure, fundamental to building more advanced economies. The expansion of Paratus's fibre business will include three new fibre routes connecting Walvis Bay-Johannesburg-Maputo, Brazzaville-Johannesburg-Maputo, and Luanda-Lusaka-Dar Es Salaam, adding to a fibre network of over 10,000km. The projects, linking the west and east African coasts, will enhance connectivity, data transmission and access to digital services.
EAIF's investment will also help finance the construction of Angola's first Tier IV data centre, Paratus's fifth carrier neutral data centre in southern Africa, adding to its two other Tier III data centres in the Angolan capital, Luanda. The 10MW facility will position Paratus's network in Angola as a key regional hub and capture opportunities created by the Equiano subsea internet cable, connecting Europe to Africa's west coast.
Entrenching its presence in key markets builds on Paratus's commitment to growing African businesses through reliable data connections and PIDG's contribution to Sustainable Development Goal 9, to build resilient infrastructure, creating digitally-enabled economic opportunities.
Facilitating this growth is critical to unlocking the potential across Africa, where 1.1 billion new unique users must be connected to achieve universal broadband access by 2030. Building world class digital infrastructure will encourage the continent's entrepreneurs to expand services through disruptive and high-growth businesses.
Commenting on the transaction, Sine Zulu, Investment Specialist at Ninety One, fund manager of the Emerging Africa Infrastructure Fund, said, "This financing is a key demonstration of the growing demand for connectivity and data on the continent. EAIF's structuring expertise and ability to mobilise private capital into digital infrastructure in emerging economies has enabled finance to flow where it is needed most. The collaboration of Ninety One's Africa Credit Opportunities and EAIF is a progressive partnership designed to deliver high-impact infrastructure projects."
Schalk Erasmus, Chief Executive Officer at Paratus, noted, "Widening access to fibre and data centres in key African markets will progress development and inclusive growth – maximising  opportunities in countries where  entrepreneurial spirit abounds. EAIF and Ninety One's commitment sends the right signal  to the rest of the market and reinforces our mission to support a more connected and technologically advanced Africa."