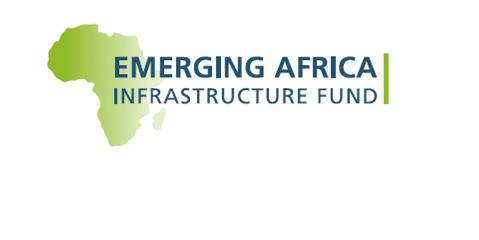 PIDG grants US$500,000 to financial regulator to accelerate West African capital markets reforms and promote new sustainable financial instruments
Local bond issue experience by PIDG company Emerging Africa Infrastructure Fund results in capabilities boost for regulator.
The Private Infrastructure Development Group (PIDG), through its technical assistance (TA) offering, has announced it is supporting capital market reform studies, capacity building and documentation standardisation for bond issues in the West African Monetary Union (WAMU) region. PIDG Technical Assistance has made two grants, totalling US$500,000, to the WAMU region Capital Market Regulator, Conseil Régional de l'Épargne Publique et des Marchés Financiers (CREPMF). Based at Abidjan, Cote d'Ivoire, CREPMF has been promoting capital markets reform to mobilise greater investment for local issuers.
The WAMU countries are Benin, Burkina Faso, Côte D'Ivoire, Guinea-Bissau, Mali, Niger, Senegal, and Togo. The Union is one of only four currency unions in the world and uses the Franc designated as XOF. The core aim of the WAMU is to foster trade, economic development and financial stability in the region.
Badanam PATOKI Chairman of CREPMF, says;
"The grant funding from PIDG TA amounting USD 500 000, will be used to strengthen market attractivity, by promoting the Green Social and Sustainable Bond. This new financial instrument was introduced in 2020 in WAMU market to finance social and environmental projects that have achieved the standards of the International Capital Markets Association and Climate Bonds Initiative. Some of the grant funding has been ring-fenced to support the development of sustainable financial projects to be identified in the WAMU region. PIDG TA's support will also allow delivery of an enhanced standardised bond issue prospectus, promoting sustainable development impact, attracting international investors and faster bond issuance through digitalisation."
The grant also involves a training program for CREPMF staff. The objective is capacity building, mainly in the area of compliance and in line with the ongoing reforms of the WAMU market and financial sector evolution.
CREPMF and PIDG company, the Emerging Africa Infrastructure Fund (EAIF), saw the potential for deepening the reform programme when EAIF was the anchor investor in two local currency bond issues in 2020. That year, EAIF participated in a local currency XOF 60bn (US$107m) bond issued by the Port of Dakar. Again in 2020, EAIF anchored a local currency bond issue by SONATEL, the region's largest digital and telecommunications business.
Roland Janssens, a Director at Ninety One, the managers and advisers to EAIF, says;
"CREPMF is a progressive and dynamic financial regulator. It understands the importance of market reforms to stimulating regional economic development and attracting local and global investors. Efficient, well structured, competitive and nimble local capital markets are particularly attractive to infrastructure investors who seek long-term confidence in capital markets operating to global best practice standards. PIDG TA and EAIF are pleased to be at the forefront of reforms that will strengthen CREPMF's capabilities, personnel, systems and operations."