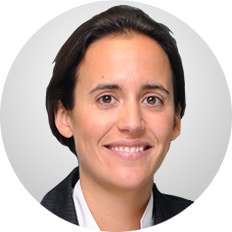 Biomass financing by EAIF to deliver 46MW renewable energy plant in Cote D'Ivoire
"EAIF rapidly moving towards green energy loan portfolio of 1000MW" The Emerging Africa Infrastructure Fund – a Private Infrastructure Development Group (PIDG) company – announced on 10th June that it is lending €30 million to support the construction of a new €232 million, 46MW, biomass power station in Cote D'Ivoire. Located at Ayebo, 100km east… Read more »
"EAIF rapidly moving towards green energy loan portfolio of 1000MW"
The Emerging Africa Infrastructure Fund – a Private Infrastructure Development Group (PIDG) company – announced on 10th June that it is lending €30 million to support the construction of a new €232 million, 46MW, biomass power station in Cote D'Ivoire. Located at Ayebo, 100km east of Cote D'Ivoire's capital city, Abidjan, it is the 21st green energy project EAIF has supported.
Cote D'Ivoire has developed a sophisticated electricity generation and supply industry, with most capacity owned by private sector independent power producers. This again is the case with the Ayebo project, which will be owned and run by Biovea Energie. Biovea Energie itself is owned by Electricite de France, Meridiam, the Paris-based private sector infrastructure fund, and SIFCA, the Cote D'Ivoire agricultural conglomerate. Biovea has been awarded a 25 year power purchase agreement to supply Cote D'Ivoire's national electricity grid.
The lead arranger of the €165 million debt package for the project is Proparco, the private sector financing arm of Agence Française de Dévelopement Group, which is providing €135 million of the debt. PIDG, through its Technical Assistance (TA), has supported the project with a Viability Gap Funding (VGF) grant of €8 million and Proparco has made a €5 million grant. The PIDG TA grant is one of the largest VGFs it has awarded.
Head of PIDG TA, Emilio Cattaneo, says that Biovea is an innovative project with financing challenges that require a level of grant support to translate the proposal into a commercially viable and bankable proposition.
"The project is a model of how PIDG businesses – EAIF and PIDG TA – work in tandem and work with other skilled and experienced organisations dedicated to delivering vital infrastructure in Africa. Biovea's new facility will make a significant economic contribution to the economy of the Ayebo region and to thousands of families in the agriculture sector." says Emilio Cattaneo.
Biovea Energie's new plant will burn the leaves and branches that are currently an unused by-product of palm fruit harvesting. In the past, this vegetation has been left to rot. 70% of the fuel will be bought from small farmers who will benefit from an additional source of income. 12,000 farmers will be in the company's supply chain. It is estimated that the project could boost their income by up to 20%.
When commissioned, Biovea Energie's plant will create around 1,000 jobs, on a permanent or full-time equivalent basis. .
This is a unique example of an on-grid power generation facility that not only displaces more polluting power generation methods but directly contributes to rural incomes at a significant scale.
Biomass needs larger and more costly fuel storage and fuel burning technology than most renewable sources. The project is breaking new ground in Cote D'Ivoire's energy industry. PIDG's VGF, along with a €5 million grant from Proparco, transformed the commerciality of the project. Among longer-term strategic elements of the grant funding are proving the viability of project and stimulating project replication, that can come at a lower cost.
The Biovea project sees EAIF extend its knowledge of financing biomass electricity generation. It can now add biomass to its green energy portfolio of solar and hydro power. EAIF is rapidly moving towards having an energy loan portfolio of 1000MW of renewable electricity.
Cote D'Ivoire has significant reserves of natural gas, an asset that has allowed it to build a competitive energy sector that has made a fundamentally important contribution to the country's economic development. Nonetheless, Cote D'Ivoire is committed to expanding its renewable energy infrastructure and to cutting its greenhouse gas emissions by 28% by 2030. Most existing renewable assets in the country are hydro-electric stations. In the short term, Cote D'Ivoire aims to build 400MW of solar power, projects that are either under construction or in the financing pipeline.
The Biovea plant infrastructure will consist of two 23MW generating sets and associated buildings and equipment; a reception, crushing and storage area for the raw fuel; storage for ash; a 350 metre transmission line to carry the power to a new sub-station that will be connected to a transmission line to the capital city; a fibre-optic network connecting the power station to the sub-station and a one mile road to provide access to the plant from public roads. Construction is forecast to take around 36 months from ground-breaking to completion, with around 500 jobs construction workers employed.
Olivia Carballo is a Director at Ninety One, the investment managers of the Emerging Africa Infrastructure Fund.