25% electricity boost for Mali
381 local people were recruited to build the plant, which was delivered ahead of schedule. 50 of AEM's 53 permanent staff were locally recruited.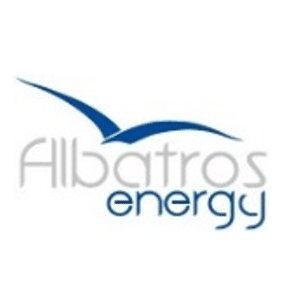 In October 2018 the 90MW Albatros Energy Mali (AEM) power station in the Hawa-Dembaya district of Mali opened for business. Increasing Mali's effective base load electricity capacity by 25%, the new plant supplies up to 4.5 million people with improved access to power.
The €122 million facility has the support of a €5.0 million, 15-year term conventional loan and a €3.8 million Sha'ria financing facility with a 14-year term from the Emerging Africa Infrastructure Fund.
AEM's new power station is in the Kayes region of Western Mali, one of the country's most important mining hubs. Mali's economy will benefit from having a reduced power import bill, more reliable power for business and industry and see less need for rented mobile generating capacity.
Power from the AEM plant is being supplied to Mali's national grid, bringing the country improved reliability of supply to major cities and low to medium voltage users. As large industries become connected to the grid the plant will contribute to their power needs. 381 local people were recruited to build the plant, which was delivered ahead of schedule. 50 of the plant's 53 permanent staff were locally recruited.
The project has drawn on support from other PIDG companies to ensure its success. PIDG's Technical Assistance Facility (TAF) assisted AEM with $500,000 of funding to support legal and environmental studies. GuarantCo provided a €3.8m 13-year Debt Service Reserve Account (DSRA) guarantee to AEM.
By establishing this long-tenor DSRA guarantee, GuarantCo created a financial structure for the project which is unique to Mali and to the country's energy sector. The significant benefit of the DRSA guarantee is that the legal obligation to reserve cash to service interest and principal payments on the debt, can now be used for other purposes.
Albatros Energy Mali CEO Koenraad Beckers said:
"Working with the PIDG companies is of great value to us. They bring specialist expertise, innovative thinking and a determination to help us succeed in challenging environments."
Using its own funds, AEM has set up a Social and Ethical Committee which aims to benefit the 9,100 people who live in the Hawa-Dembaya area. The initiative has already seen one medical doctor and two nurses hired to work in the community dispensary, provided a range of medical and pharmacy equipment, developed a drinking water masterplan for the Hawa-Dembaya community and planted 2.400 trees. AEM's corporate social responsibility programme is designed to have beneficial long-term and sustainable impacts for the community.