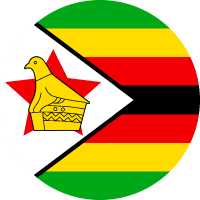 US$286 Border post infrastructure regeneration to minimise delays, stimulate trade and bring many community benefits
Located on the Zimbabwe shore of the Limpopo River, the Zimbabwe government's customs and immigration post at Beitbridge is one of the busiest in Southern Africa. Over 2,500 vehicles and hundreds of people pass to and from Zimbabwe and South Africa every day. Ever-growing traffic volumes and outdated and inefficient systems and facilities often see long delays at Beitbridge. Currently, some truck companies take detours of up to 300km to avoid the Beitbridge bottleneck.
All this will soon change. Zimbabwe's government has granted a concession to the private company, Zimborders, to completely regenerate the entire border post and manage the facility for 17.5 years. Financing of the project was completed when the Emerging Africa Infrastructure Fund closed a funding gap, lending the US$286 million project US$43.7 million. Financial close (when Zimborders drew the first tranche of funds) was achieved in late November 2020. Work at the site is underway and is expected to be completed in mid-year in 2022.
The benefits of the new facility will be felt not only in Zimbabwe and South Africa, but also in those countries that import and export goods across Africa using the Beitbridge border post to access the strategic roads network serving North, South and West Africa.
Alastair Herbertson at Ninety One, EAIF's manager, said at the time of financial close:
"As the global economy looks to minimise the damage of Covid-19, it is of greater importance than ever that transformative infrastructure is financed and built so that  international trade is stimulated and goods can move across borders as quickly, efficiently and securely as possible. Zimbabwe's new border post is a big development that will bring to an end a notorious bottleneck and help transform the region's economic competitiveness."
The Zimborders project has been compared with renewing every building, road, car park, office, emergency services facility and all the electricity, water, sewerage, telecommunications and IT infrastructure of a small town
Ownership of some of some of the new infrastructure will eventually be transferred to the town of Beitbridge, including housing, water distribution, a reservoir, sewerage pipes and treatment plant and the fire station, enhancing the town's attractiveness as an investment location.
At the peak of the construction phase of the project around 350 mainly local people will be employed. 75 new permanent jobs will be created when the facility is commissioned. 35% of current staff are women, with special measures being taken to increase the percentage of women employed.
Waits of up to 36 hours are presently not uncommon. Truck drivers and animals in transit are often exposed to temperatures of up to 40c. The delays are costly to business and particularly inconvenient for tourist and local traffic. With new IT systems that will deliver larger and more secure revenues, more staff and enhanced traffic movement procedures, waiting times are forecast to fall to around three hours at peak times. 65% of traffic is commercial. Approximately 24% is large trucks, which contribute around two thirds of all border levies. Truck drivers will have access to modern facilities and shaded areas will be created to shelter animals from the elements.
Maximum waiting times at peek periods are estimated to fall to around three hours. Business and trade will benefit from greatly reduced waiting times, border fees will be collected more securely and efficiently and truck drivers will have far less reason to make long detours, this saving time and money.
As the global tourism sector recovers from Covid19, the more rapid and efficient border post at Beitbridge should help persuade more tour operators and independent travellers to visit Zimbabwe.