Supporting Senegal building a new national 21st century port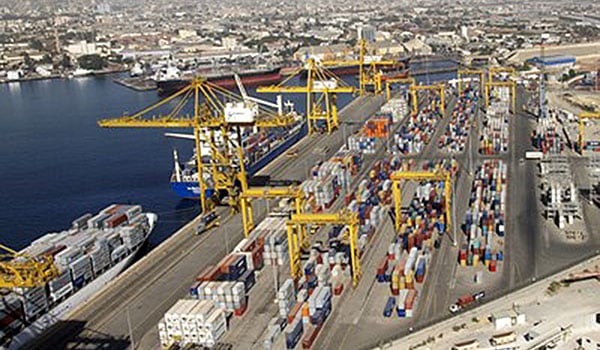 For over 150 years the port of Dakar has served Senegal and nearby economies. As a key part of Senegal's strategic economic development strategy, over the next ten to 15 years the port will relocate from the capital city of Dakar to a new greenfield site. There, close to Senegal's new international airport, the seaport and airport will be the key infrastructure elements in an enterprise zone.
In October 2020, EAIF invested US$15 million equivalent in a locally issued bond by Senegal's Port Autonome de Dakar (PAD), the owner of the Port of Dakar. The bond was issued in local currency (XOF) and raised the equivalent of US$107 million.  The proceeds of the PAD bond will help fund phases one, two and three of the port relocation exercise, which will take up to 15 years to complete.
Speaking for Port Autonome de Dakar, M Aboubacar Sedikh BEYE, Managing Director) said;
"Creating a great new port to serve west African economies on a new site is one of the foundation stones of building a more successful, more prosperous and greener future for Senegal. It is of great benefit to Port Autonome de Dakar to have EAIF and PIDG supporting us in this venture. They bring deep expertise of financing African infrastructure and share with us a vision of long-term investment delivering a legacy of economic and social progress."
A large scale tree planting programme is among the environmental policies PAD has adopted. The activity will help to replace some of the trees lost to deforestation in Senegal over the centuries.
The new deep water port location is 35 km by sea and 70 km by road from the existing site. New and upgraded road and rail links will connect the port and airport to Dakar and into the regional transport network.
Dakar port's new home will meet the global shipping industry's demands for deep water berths, custom-built facilities for specialist cargoes and fast turnaround times. Turnaround times will fall by between a half and two thirds, depending on the nature of the cargo. Covering an area of 1200 hectares, Senegal's new modern port will be rated a "4th generation" industrial port, meaning it will be capable of competing with the most advanced ports on the global stage. Container-based shipping is scheduled to be first to use the new facilities, followed by RoRo (roll on, roll off) traffic then other activities. The new port at Popinguine-Ndayane will cover an area of 1200 hectares. Employment at the port is forecast to grow from 1,800 to 2,200. The construction process will create around 3,000 jobs